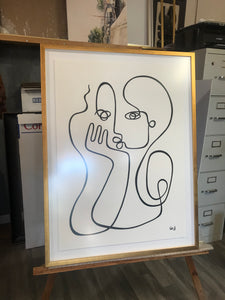 Marci Grogin Commission
Medium: Acrylic on 100% cotton paper.
Size: 20 x 30 inches.
Frame: Unframed.
Inspiration: Attached photo.
The artwork will be delivered to NoHo Gallery and framing. 
Estimated delivery date to framer: 8 days after 1st payment. 

Total: $800.
This is the first of 2 payments and covers 50% non refundable booking fee.
The last payment and shipping is due when the piece is ready to ship.
🖤